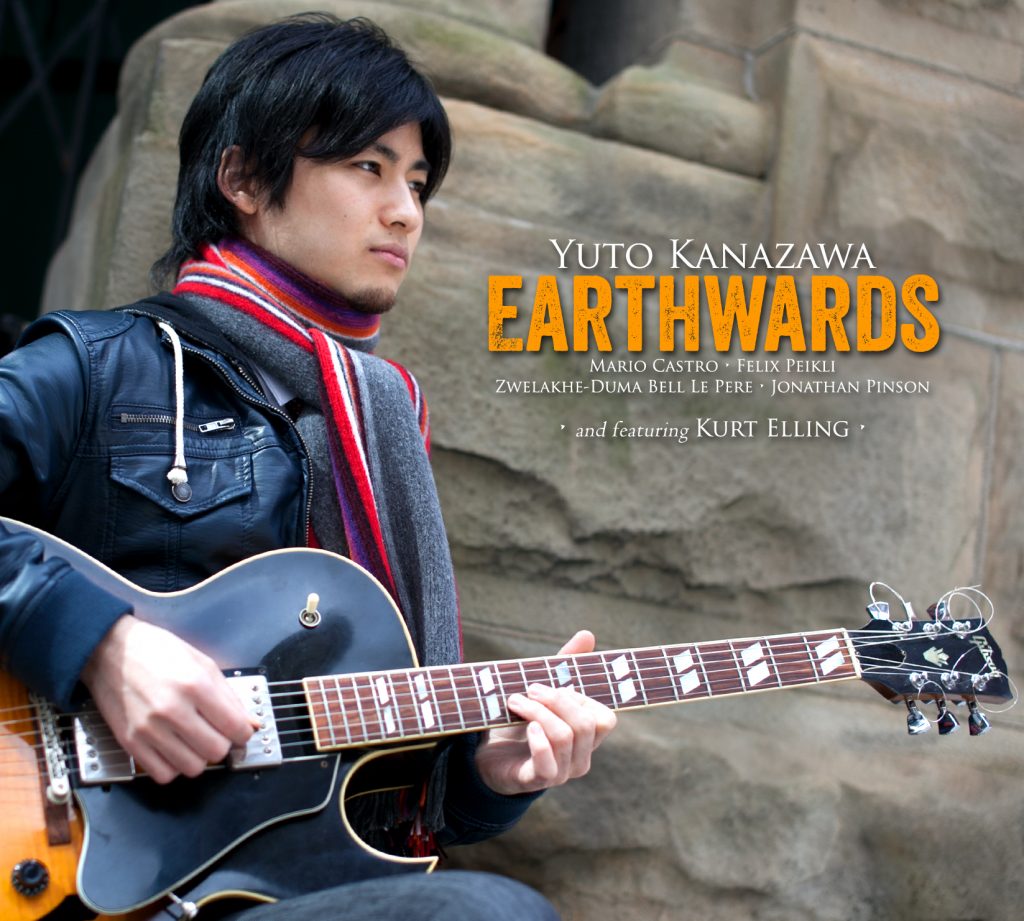 Earthwards is my first album I recorded in 2012 when I was living in Boston. The album consists of 11 original compositions. The band features Zwelakhe Duma Bell le Pere on bass, Jonathan Pinson on drums, Mario Castro on sax, Felix Peikli on clarinet, and a special guest Kurt Elling on vocal. Recording with Kurt was my producer/friend bassist Dave D'aranjo's idea and work. He came up with the lyrics and we looked for a singer, this album was really produced by Dave and his Interrobang Records also with a lot of help from Kickstarter campaign.
I started playing with Zwelakhe Duma Bell le Pere and Jonathan Pinson around 2010 at this bar Kings Back Bay. I met with Pinson at Berklee's rainbow big band he was already a beast, one day somehow he told me that let's play more! Zwe was going to New England Conservatory I met with him when I was subbing somebody's gig at Wally's Jazz Club. We played All the Things You Are in 7/8 and I felt really comfortable playing music with him. So I formed the trio when I get my first gig in US and we played like every month. I composed music specifically for this band imagining their sound, except "Three" that I wrote in Japan when I was 20, that was my first composition I wrote in the style of "jazz".
I'm going to share lead sheets of all the songs here with some memories.